Hi,
We've recently started including Swift code in our MOE app (along with existing obj-c code), and when we tried to upload it to the app store it got rejected in Application Loader with this error: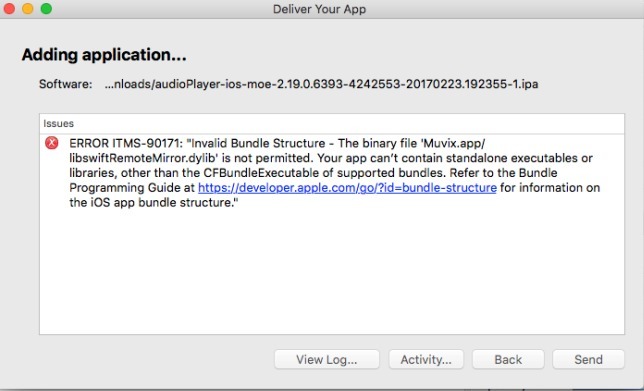 It seems like Apple don't like the swift libraries in the app bundle for some reason.
Is this MOE related? Do you know how to solve this?
Thank you,
Alex.