Dear community,
I asked this question in another thread however it doesn't reflect the topic so I am creating a new one.
I am currently not able to run the android part of a MOE sample. It should work, right ? Otherwise I don't see the point of having a hibrid project with IOS and Android components.
I haven't been able to figure out how this can be done: I have Eclipse installed under Windows, MOE plugin, installed the sample projects. How can I run a sample (Android part) in an Android simulator.
I tried it but no luck (see attached acreenshot).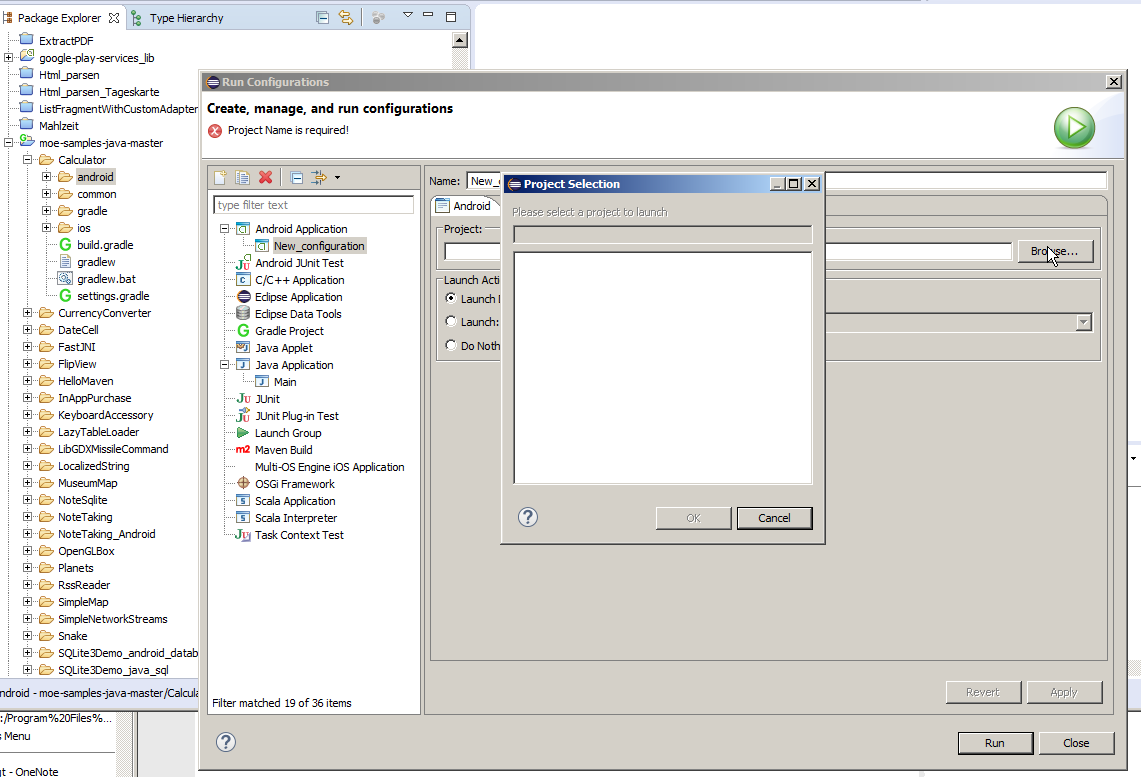 Am I on the right track ?
Kind Regards
Sven