Hi everyone!
I'm, happy to announce that my lecture "Write iOS apps in Java along with Android" has been accepted at Droidcon Krakow 2017 - biggest Android conference in Poland!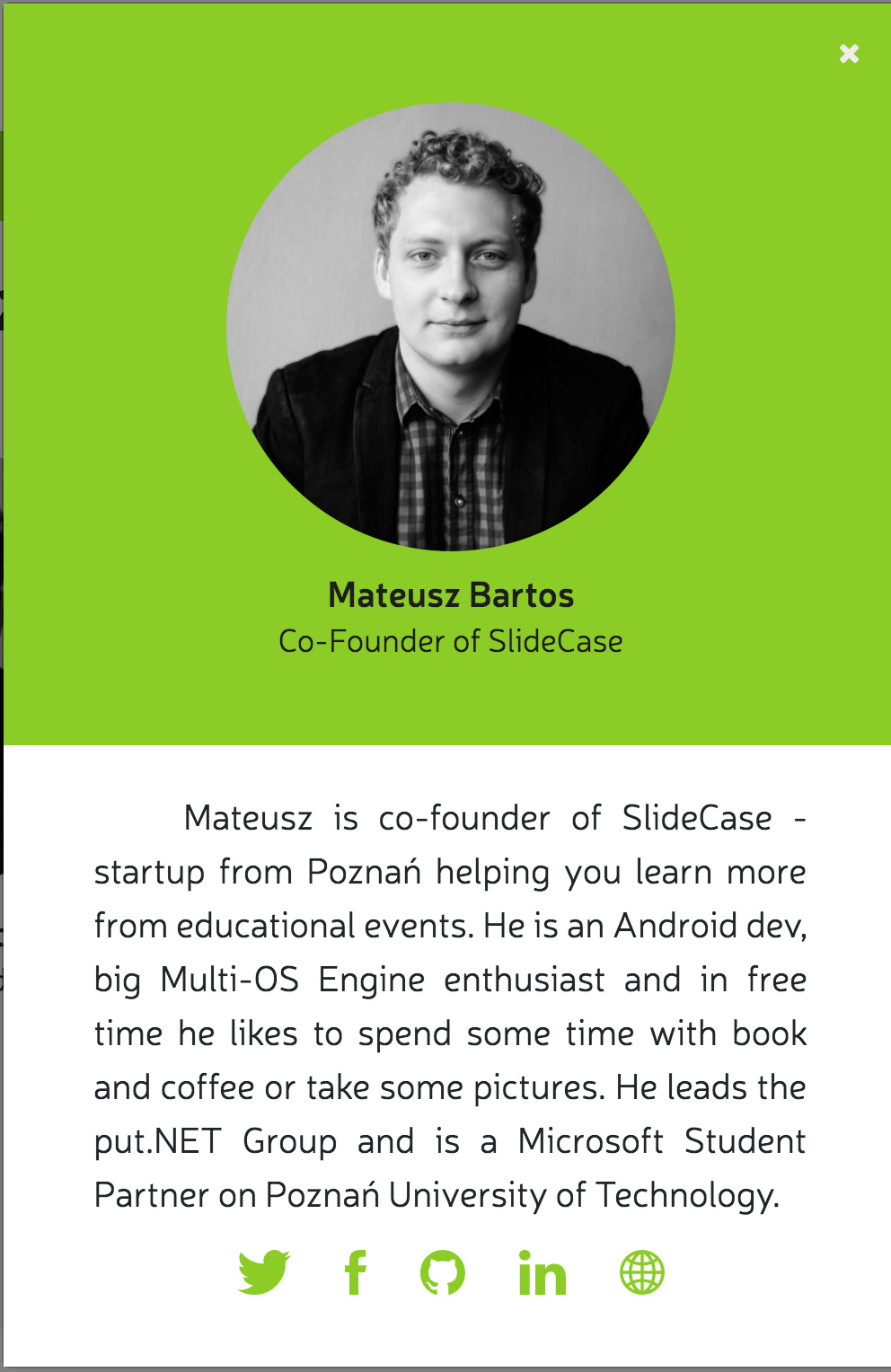 I am very pleased that I can spread a word about how great Multi-OS Engine is and what we have achieved with it in SlideCase.
More about Droidcon: http://droidcon.pl/
If you are going, it would be great to meet for a beer and exchange our experiences


See you around!